CAMA
- Support
LINE usage(info, call, photo & name)使用[介紹、視訊、自顯照片、中文名字]
LINE download下載
Go to https://line.me/en/ web site to download. There are three different versions, for Apple, for android and for PC. If using smart phone then you can open Play Store to download LINE. If using iPhone or iPad then you can open App Store to download LINE.
LINE basic introduction介紹
LINE is a free download app. It is used for text chat, voice or video call, share photos among friends via internet. It can be used in smartphone, iPad and PC. After downloaded the LINE app, you have to install it and sign in your user ID with password. You can use the same ID/password to different devices, smartphone iPad and PC. When LINE app is running, it provides several operations, Home Chats Timeline Calls, etc. These operations' selection icon where smartphone and iPad version shows at screen bottom, PC version shows at left screen bar.
Home - you can update, modify, your personal profile such that your display name and photo can be easily recognized by your friends and within the chat groups. All updates will not influent to your original login ID and password.
Chats - you can create Chat, create Group, select Group to chat, etc.

Create a group多人群組、我的群組(單人自己)
In Chats operation, at top to the right, click Chat+ icon to enter Create dialog.



In Create dialog, click Group and follow the screen operation. "Choose friends" 成為多人群組,without doing "Choose friends" and clicking Next, you actually have created a one-person group單人自己,You can name this one-person group to我的群組。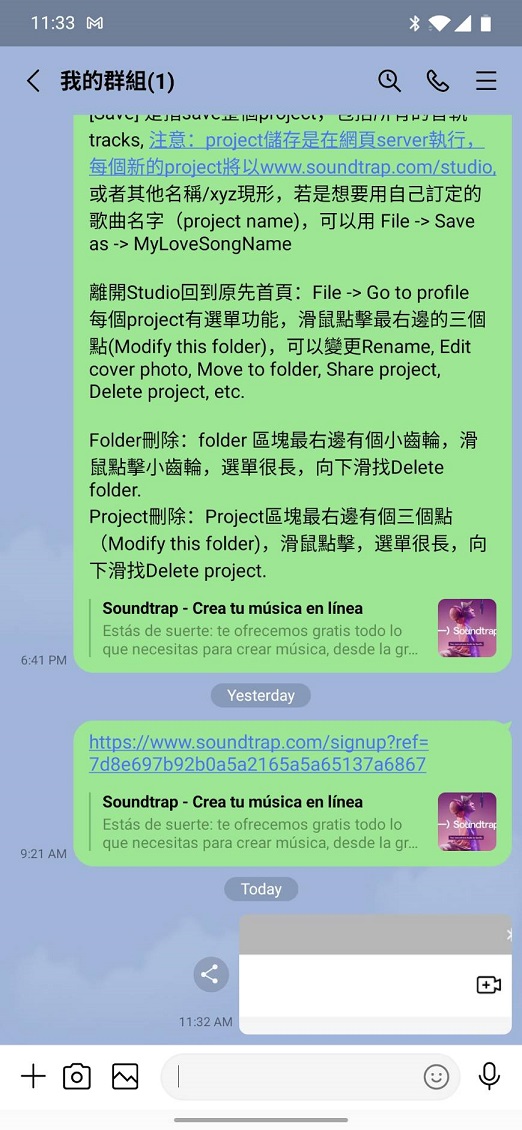 You can practice any LINE operations and features at 我的群組 chat screen, all by yourself. Good things are, you can take pictures by your smartphone, send the picture to LINE 我的群組. Then use PC LINE to save the picture to your hard drive. You can use iPad LINE, voice recognition to composite text. Then use PC LINE to copy or to edit the text for your email, document, share text, etc.

Useful features有用的功能
Referencing to the picture shown above, there are several features' icons + Camera Picture Happy face Microphone located at Chat screen bottom:
+: Add a file, contact, 地圖位置map location, keep, poll, etc. into the chat screen.
Camera: Use your smart phone camera to take an instant photo and add the photo into the chat screen.
Picture: 把手機裡的照片挑出來,上傳到chat screen.
Happy face: 把表情符號Emoji上傳到chat screen.
Microphone: 用手機錄音上傳到chat screen. 進入錄音模式時,手指按著不放,開始錄音,手指放開結束錄音。


★ 在別人的貼文上,按一秒等選項出現後再放開手指,選項包括:Copy Keep Delete Reply Share, etc.
Copy: 複製文字,之後在編輯窗,按一秒再放開手指,選項Paste會出現,點擊Paste就可重貼文字到編輯窗。
Keep: chat screen裡的影片(照片)是短暫存在server side,數天後可能會無法播放,點選Keep就可永存。Keep是LINE的一種儲存,+功能可以進入Keep。
Reply: 針對發文者的回覆。
Share: 分享到其他群組,或phone text, email, etc.


★ 上傳錯誤資訊要回收,在

自己

的貼文上,按一秒等選項出現後再放開手指,選項包括:Copy Keep Delete Unsend Reply Share Note, etc. 記得要選Unsend. 錯文修改的正確做法:Copy -> Paste -> edit corrections -> Send

★ 邀請朋友入群,手機或是電郵都可以用來邀請,點擊特定群組的右上方三線menu,點擊Invite+小人像,點選Invite link,Copy invite link,Paste這個 link 到手機text或是電郵裡送出即可。

★ 趕出群組,在特定群組裡,點擊"群組名稱"就會出現all members-photo list,點擊all members-photo list(iPad: 點擊all members-photo list最右邊>符號),點擊Members screen右上方Edit,點選"怪人"名字,再按右邊Delete,iPad: 點選"怪人"名字左邊(-)再按右邊Remove。 注意:任何人都可以刪除別人,走過必留痕跡,在chat screen將會顯出帖文"誰把誰趕出去了",若是不小心為之,再重新邀請進來就可以了。

Voice call or video call
At LINE group chat screen, click the top-right phone handset icon, you can make a voice call or a video call. This call is a "Group Call" that means everyone in the group can join in to the group call, and one group can only have one group call presented. When all members joined in the group call have done "leave call" then the group call is ended. Otherwise, any un-left call will cause the group call is still active, and no new group call can be placed. The group call will not ring but will show an active icon in the chat screen. Therefore, the good practice is to announce a group call schedule in advance, such that members in the group can acknowledge the call in advance and prepare to participate it. LINE can also do person to person call, that will ring.

Microphone or camera problems
Common microphone or camera not working problem in LINE call is due to permission access net set.
Smartphone: Settings -> Apps & notifications -> App permissions -> Camera, find LINE app that should be allowed. Do the same App permissions to Microphone for LINE allowed as well.
iPad: Open its Settings which has a very long list. Scroll down until you find LINE app and click it. You will see in LINE "ALLOW LINE TO ACCESS", make sure that Microphone and Camera are enabled.

Update your photo and display name更改LINE中文名字及照片


Step 1: 回到Line的外圈,點擊Home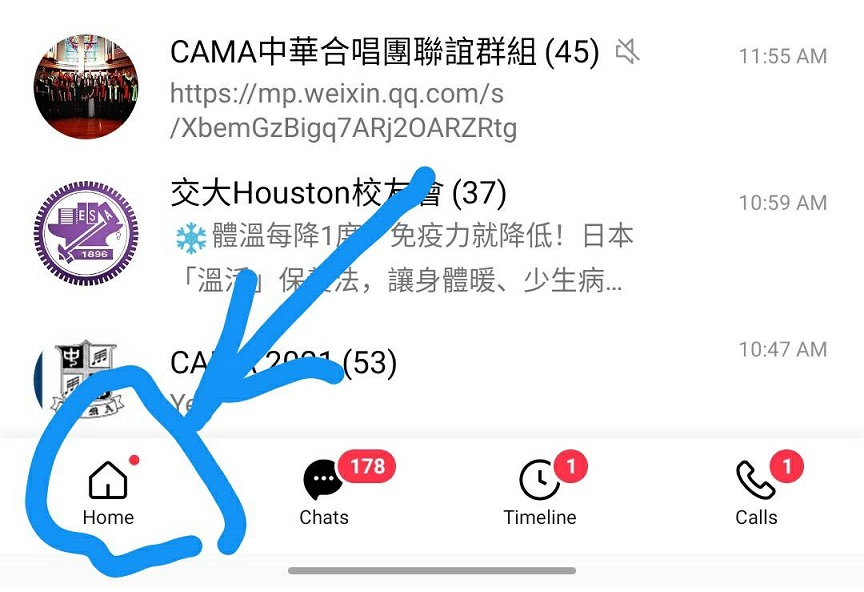 Step 2: 點擊小齒輪,進入自己的Settings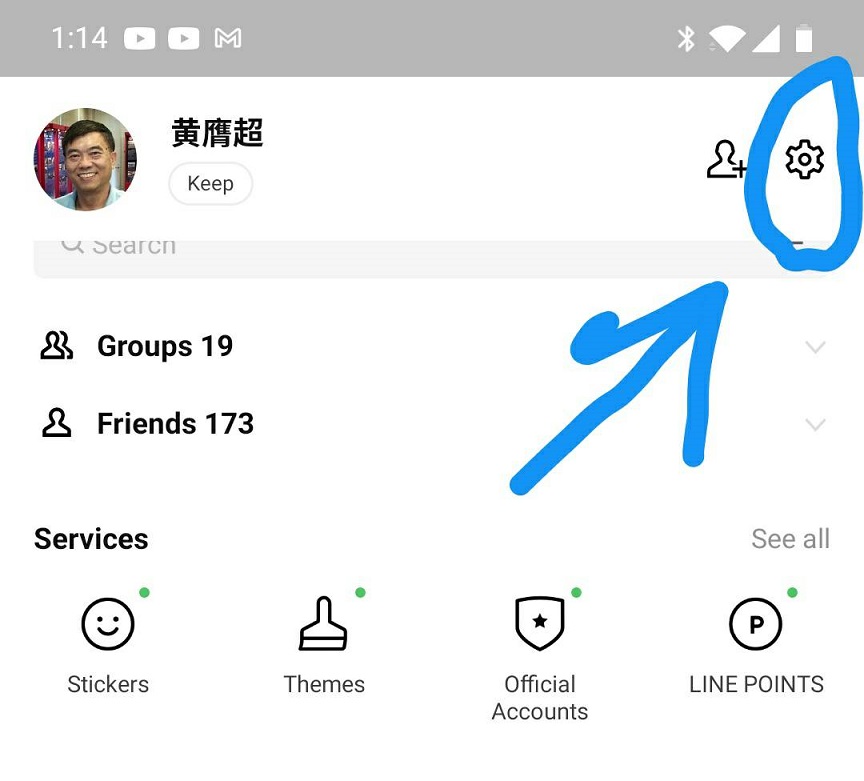 Step 3: 點擊Edit Profile,就可以去修改自己的照片、名字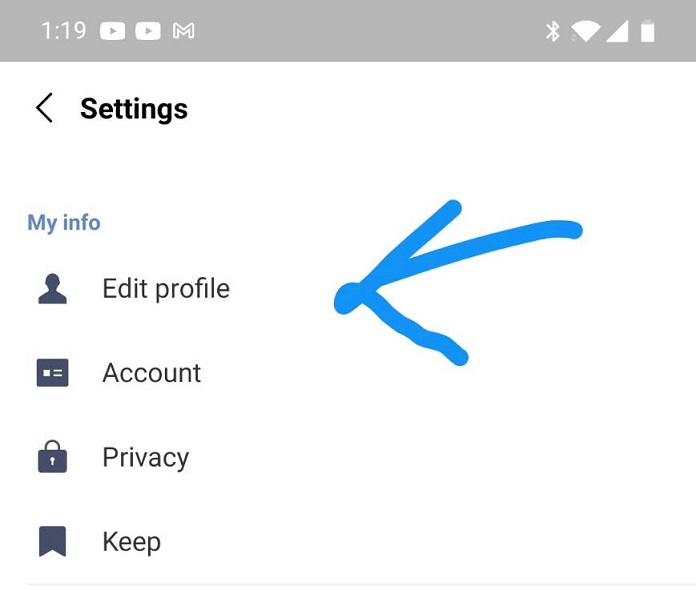 Step 4: 點擊照相機,就可以選擇像片,是現拍(Camera),或是從像簿挑出來(Select from photo),像片出現時,可以修改,局部放大框選成大頭照。Display name可以放進中文、英文、假名,完全跟User ID & password無關!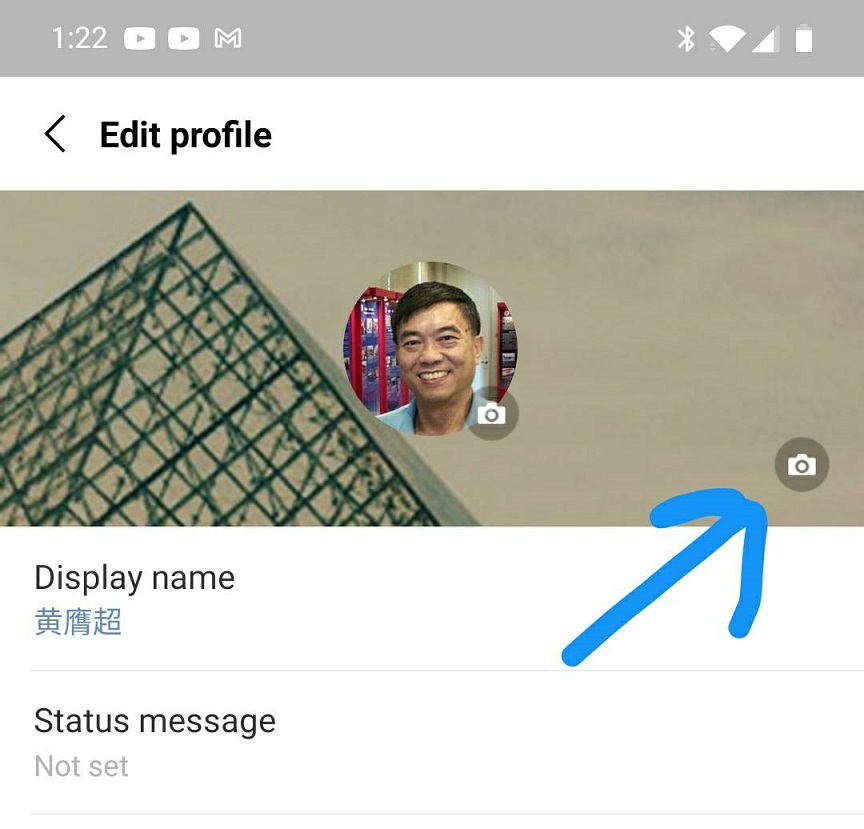 Step 5: 回到Line的外圈,點擊底下Home旁邊的Chats就會看到回到聊天室了!